Video shows a passionate couple enjoys a moment of eroticism
Love is a truly magical thing. When we meet this ideal person, enjoying sex with her is one of the most memorable experiences of our life. In today's video you will witness how a passionate couple enjoys a moment of eroticism. As you will see, couples in love have the most fun when it comes to making love.
Lily Love finds herself bathing in her own home. After a night of sex with her boyfriend Leo, it can be said that she is feeling very well. The boy, on the other hand, seems to want to continue enjoying intimate moments with Lily Love. That's why he surprises her in the shower. Once there, the two of them keep giving each other love. They kiss and touch each other's body parts. This way, the level of excitement for both of them reaches exorbitant levels again.
The scene continues in bed. After leaving the shower, the two go there to continue enjoying an intimate and erotic moment.
Lily Love gives her man a delicious blow job while he masturbates. In doing so, she looks Leo straight in the eye. Well, she knows that doing this turns him on too much.
Now it's penetration time, something they've both been fantasizing about for a while. It's so amazing and pleasant that both partners can't help but mourn with pure pleasure. Yes, of course love is something really magical.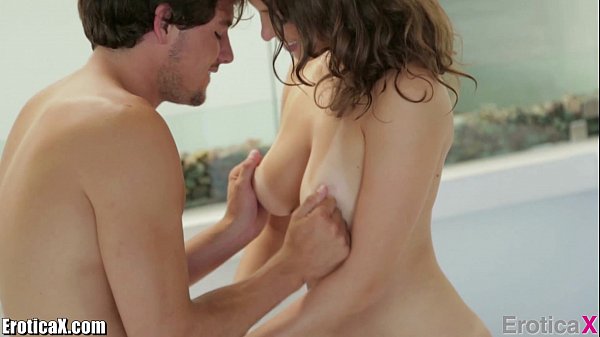 Date: April 18, 2020