From time to time we are all seduced by the idea of exchanging hardcore and unbridled sex for a quiet night with some eroticism. There are times when we prefer to leave our dirtiest desires for another occasion. In return, we choose to make love to our partner with all the passion we have inside us. Much softer but, at the same time, more intense.
Lexi Dona and Richard are a passionate couple who decided to have some erotic sex to celebrate Valentine's Day. It's their first time together, so they both know it must be a special day. Lexi is standing in front of her dressing table putting on her best jewelry so that the night is perfect. She put on her best outfit so she could surprise her man.
Without waiting, Richard shows up from behind and puts an elegant gold necklace around his girlfriend's neck. She, fascinated by her boyfriend's gift, stops what she's doing to start kissing him. They are so anxious that the kisses and caresses increase until they can't stand the desire.
That's where they go to bed. Lexi Dona lies on her face and Rick subtly takes off her underwear. He starts passing his wet tongue through his girlfriend's delicate clitoris. This makes the young woman very excited. The time has come to change roles. Lexi holds your man's huge penis and puts it in her mouth to take him to paradise.
They make love in different positions, all of them very sexy and pleasant. The couple full of passion likes every gesture and every look makes them understand how much they love each other. They feel so much pleasure that they can't stand it anymore and end up reaching orgasm at the same time.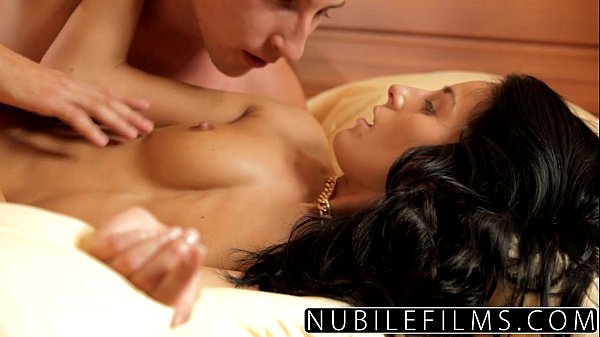 Date: June 20, 2020