Would you like to cum on top of a sexy actress like the brunette Lexi Dona? I'm sure you would, and who wouldn't? She's a brunette with a really impressive body, and not a few men fantasize about fucking her. In this case it's your boyfriend Bill who's gonna provide an intense session of morning romantic fucking. And the truth is, the girl seems to be having a great time.
She's asleep when her morning horny boyfriend starts kissing her, looking for more than one "good morning." Little by little, young brunette Lexi Dona is getting very excited. However, on this occasion she is not looking for wild sex, she likes something softer and more romantic in the morning. The woman is practically naked and, when we see her, we cannot deny that she is a true goddess. She starts sucking her boy's cock, making it even harder and hotter.
Not much later the woman gets on all fours, ready to receive her boyfriend Bill's penis inside her tight pussy. Throughout the video they both fuck in different positions, all of them very nice. She moans like a real bitch in heat eager for cock, so you can feel she's having a great time.
Finally Bill gives Lexi Dona the much desired reward, which was a lot of hot jizz on the belly and shaved pussy. Ending a morning of romantic morning sex that neither young man can easily forget.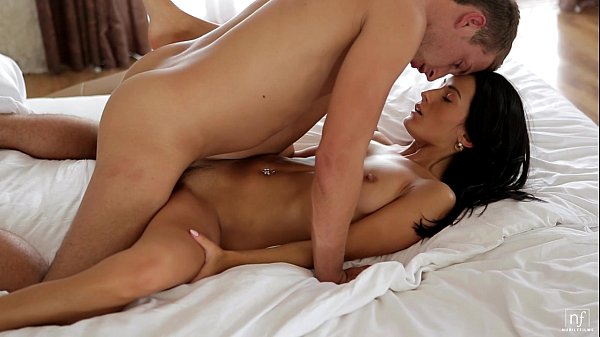 Date: May 17, 2020