Do you know porn actress Lia Ezra? You've probably seen her in some porn videos. Well, she's a real star in this industry. One thing that characterizes her is that she always tries to please her stage partner through her great sexual talent. However, as you'll see today, Lia keeps going to some porn castings where she ends up enjoying herself as a real bitch. You don't believe that? Then pay attention to this video.
As on so many other occasions, the young woman is a little shy in front of the camera. However, after a few words, Lia Ezra doesn't take long to undress, showing the viewer her attractive body. Although she may seem quite young, the truth is that Lia Ezra has a great history in the world of pornography. And that's something she's about to prove to her casting partner.
Porn actress Lia Ezra
Before you know it, Lia's on her knees sucking the guy's dick. He must be having a great time. Well, you could say the young lady's doing her best to give him a lot of pleasure.
She sucks his dick for a while. However, the best is yet to come. Now Lia is ready to get her new friend's dick in her wet cunt. To do this she gets on all fours in bed and the guy doesn't take long to stick his cock from behind. She keeps moaning like a real bitch. You can see she's having a great time.
Throughout the video we can see the young couple fucking in different positions. We don't know if Lia Ezra passed porn casting. But what we do know is that both she and her friend had a lot of fun.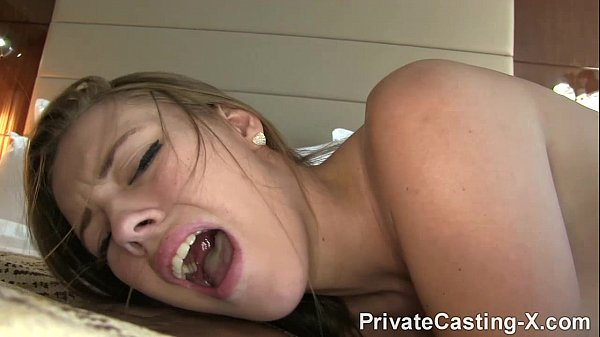 Date: March 25, 2020