Russian girlfriend gets tired of reading and sucks her boyfriend's cock: Being in bed with your partner and with few clothes on is very exciting, isn't it? If not, look at this beautiful blonde model by the name of Casey Nohrman. Who gets horny while reading with her man in bed.
She gets excited little by little and puts her book down on the side of the bed to do something much more fun. So Casey starts to stimulate her boyfriend's dick while he keeps reading. But she insists much more and manages to get his attention. She immediately takes off his underwear and starts sucking her boyfriend's erect cock.
In this way, it is inevitable to ignore such an offer of sex. She struggles to offer a great blowjob. So her boyfriend grabs her and fucks her as hard as he can. Consequently the boy realizes this, when the guy enters her game and sees her riding his dick. You can see how this beautiful woman needed a little sex like that. Since she keeps jumping sensually, to feel her man penetrating her non-stop.
Russian girlfriend
In this way, the passion has already taken over the couple, so much so that they cannot stop fucking and try various sexual positions. This sexy and vicious model does not stop moaning, and you can see that she likes this moment like nobody else.
The Russian girlfriend does even more when her stallion decides to lick her pussy, then she goes back to the top again. No doubt these two lovers will want to read in bed again, so that the same erotic story is repeated.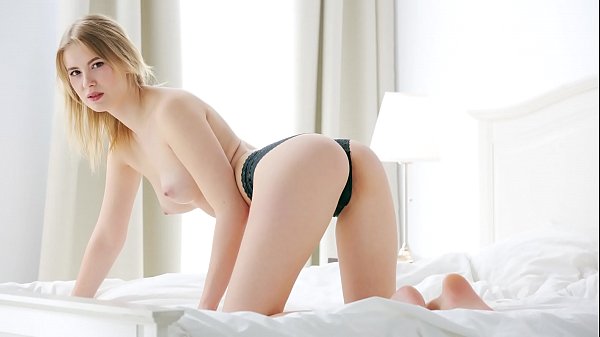 Hot pussy licking and dick riding fantasy with teen Casey Nohrman
Date: February 28, 2020