The redhead Kattie Gold is a beautiful young woman. Not just because of her beautiful freckles and pretty eyes. But also because she has a real gorgeous body that's very sensual. The night before, she slept with Richard (her boyfriend) and they could enjoy a night of good romantic sex. This morning her best friend's phone call woke her up. Kattie Gold goes out on the balcony to talk to her, but when Richard wakes up and sees her in her underwear, he can't help but get very excited once again.
So Richard goes out to the balcony and starts kissing her passionately, showing her how much he wants to make love to her. Once again, after some intense and delicious kisses, the two young men get very excited again. Between kisses, she ends up naked in bed, while he practices a delicious cunnilingus that makes her groan like a real bitch. After that, the redhead Kattie Gold kneels before her man's erect penis. And she doesn't hesitate a moment before sucking cock. This way, she sucks all his cock while he masturbates her with all the care he has inside.
Redhead Kattie Gold
Young people make love in different positions and once again we can see the beautiful redhead Kattie Gold really excited. As her man's cock goes in and out of her burning pussy. It's amazing how beautiful this woman is and how you can see her having fun while she gets Richard's hard cock inside. After experiencing a variety of pleasurable sexual positions and even performing anal sex. He ends up spilling all his semen on the girl's hot ass, who keeps staring at him with a vicious look on his face.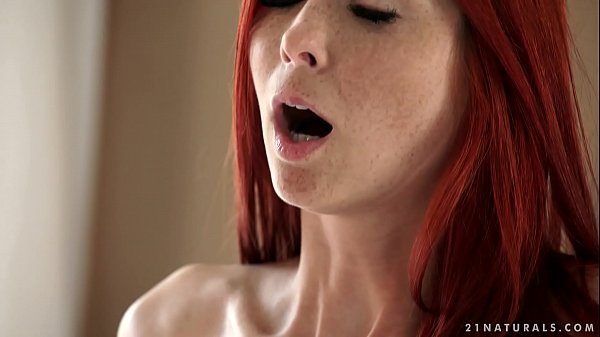 Date: March 23, 2020