The beautiful Julia Cruz is the kind of Latin woman every man would like to spend at least one night with. In today's video this hot Venezuelan woman will end up fucking two men at the same time. However, when the scene starts, she is totally unaware of this event.
Like every day, Julia Cruz is at her market stall waiting for a client to come in and buy her something. The truth is, lately, she doesn't have much money left. To make matters worse, fewer and fewer customers are visiting her establishment. That's why she feels a little desperate about her financial situation.
Hot Venezuelan Julia cruz have a very naughty and pleasurable sex trio
Miguel and Julio appear in her market ready to save his wife's life. After introducing themselves, the boys offer her some money in exchange for a very naughty and pleasurable sex trio. She seems to hesitate for a few minutes. However, after some reflection, Julia Cruz decides to accept.
The three protagonists of the video go to a more isolated place. The Venezuelan hottie begins to get excited as she shows us her appetizing body. What a woman! Yeah. She's definitely the typical girl that any of us would like to fuck.
For the next few minutes, the girl will make Julio and Miguel enjoy a really nice date. They enjoy the most enjoyable sexual practices in broad daylight. Finally, Julia Cruz is ready to have a good dose of milk on her face. I've never made so much money so easily. And that's something that drives her completely crazy.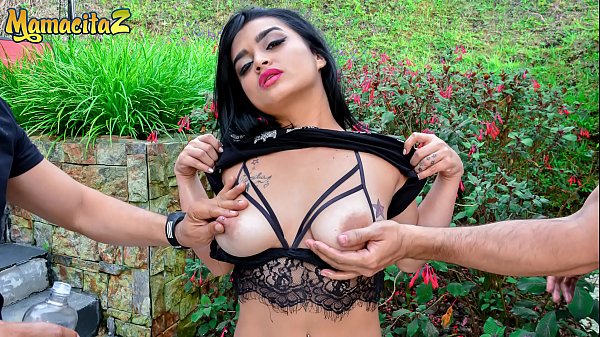 Date: May 10, 2020