The black girl Evi Rei, is a very young and very hot woman and in this short video, she will play the role of an ebony squirting on the electrician's cock. The scene starts with her playing with her dildo, Evi always does that in her spare time. But there is something she likes more, which is to fuck her lover Ryan Madison. She lives in a very racist neighborhood, where she has to have a black boyfriend because she is black and going out with a white man would be very frowned upon.
She fucks hard with her electrician lover, This lucky guy is Ryan Madison who loves to see this ebony squirting so much!
So this black girl likes white cocks and can't stop thinking about her lover. It turns out that he is the electrician in her building and as he goes there often, she takes every opportunity to fuck him hard.
This electrician also likes to taste this young girl's black pussy, who is always very wet when he sees her. The man puts his big white dick in his dark cunt and doesn't stop until she is able to squirt with so much horny.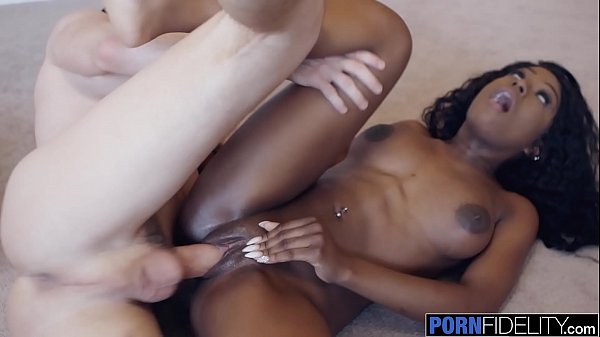 PORNFIDELITY ebony Evi Rei fucking with Ryan Madison
Date: January 22, 2020