One of the most sought-after porn stars on the Internet is undoubtedly the Spanish Apolonia LaPiedra. She's that typical brunette we'd all like to fuck at least once in our lives. However, like many other goddesses, the young Spanish woman is far out of our reach. However, we can always be pleased to watch videos like this. In it, the girl masturbates in the middle of the bush, at the risk of being discovered by any man.
During one of her morning walks, this young girl got so excited that she couldn't avoid stopping in the middle of the bush. Once there she took a picnic blanket and started masturbating. You can see how this young lady enjoys herself like a bitch. Every minute she seems to be closer to a climax, arriving at a really nice orgasm.
Apolonia LaPiedra
What would you do if you were walking alone in the country and suddenly found Apolonia LaPiedra masturbating behind a bush? Knowing this kind of woman, I certainly believe she would ask to join her. After a few good kisses she'd take her own dick and stick it inside her wet, hairy pussy. For a while you could enjoy a good fuck with this porn star and when you are ready you would pour all your milk on her. You'd really be pleased, wouldn't you?
After a good masturbation time it looks like Apolonia LaPiedra is ready to get dressed and go back for her morning walk. Now she's so pleased that she doesn't need anything else because, as we've seen, she knows how to please herself.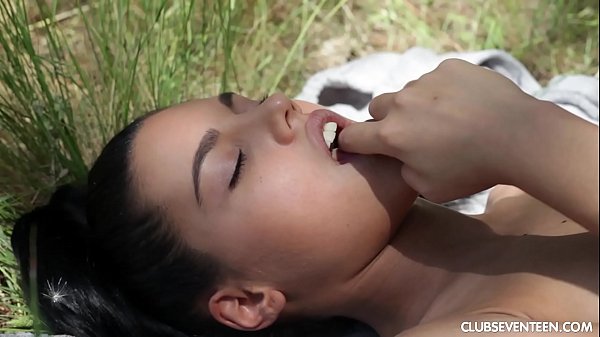 Date: March 26, 2020